Marion Kelly is an independent radio art producer and writer, who has spent the last few years interviewing artists about the many connections between Irish and European literature and art. Mindful of the fact that we are living in a liminal period, one that Hannah Arendt referred to as an "odd in-between period", an "interval altogether determined by things which are no longer and by things which are not yet," she is interested in excavating the nature of resonance as a productive force in the artistic process, and examines the various ways in which the echoes of a work of art are heard in its repercussions. To this end, she recently completed a masters on 'Art in the Contemporary World' in NCAD, exploring the idiosyncratic poetics of Walter Benjamin, Roland Barthes and Gaston Bachelard.
Her show The Parlour Review was an attempt to create a salon-like atmosphere for writers, the name of the show being an ironic nod to our own versions of the Mitteleuropa salons at the turn of the last century. It set out to capture an audio snapshot of her time through the voices of those she encountered. A number of the interviews are archived at her website with more to come in due course.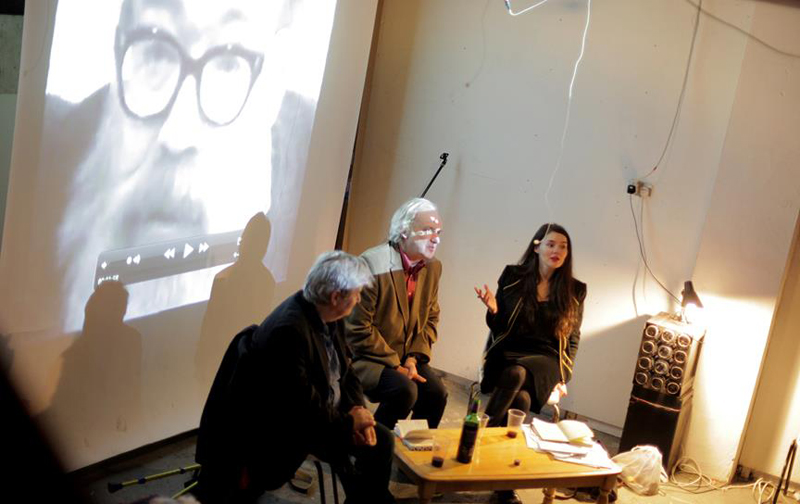 She spent 2012 in dialogue with writers Philip Casey and Ronan Sheehan, which culminated in the creation of a club called The Funks of the Screw. The Funks are dedicated to the brilliant and the bold of Ireland's past, luminaries often misunderstood or forgotten. With an emphasis on conversation, commentary and friendship, the Funks seek to emulate the conviviality of their 18th century exemplars The Monks of the Screw, who "mingled mirth with wisdom, and gave to political philosophy the charm of eloquence."
The Funks participated in Radio Joinery, a three day long event of talks, performance and music in November 2012.
Recently she participated in an ongoing dialogue on Wittgenstein, as a part of The Sleepwalker series in the Hugh Lane.
In late 2014, she began researching the influence of existentialism on Irish Writing in the 20th century at Trinity College Dublin.
She works full time making sense of all this, while reading Paul Celan.